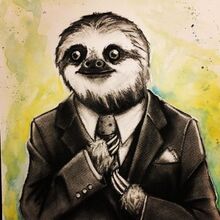 Simon Collins-Laflamme, most often referred to as "Simon", is the co-founder, and previous CEO of Hypixel Studios, and Hypixel Inc. He recently stepped down from the position.
Bio
Simon started as a YouTuber, posting videos about cool Minecraft maps (with help from Rezzus), before eventually creating his own "Hypixel Network". The Hypixel server originally featured Simon's own maps, later expanding to include several unique map creations, which have since become some of the most well-known Minecraft Minigames of all time, even earning several Guinness world records.[citation needed]
Simon was appointed CEO of Hypixel Studios for many years. He also was the lead developer on Hytale. Recently, Simon stepped down from the positions and gave them to Noxy, saying he wants to spend more time on "family, health, and friends." Simon will still be a Hytale advisor, and will still be active with the Hypixel Minecraft server, but is no longer in charge of the two.
Social Media
Twitter - https://twitter.com/Simon_Hypixel
Community content is available under
CC-BY-SA
unless otherwise noted.